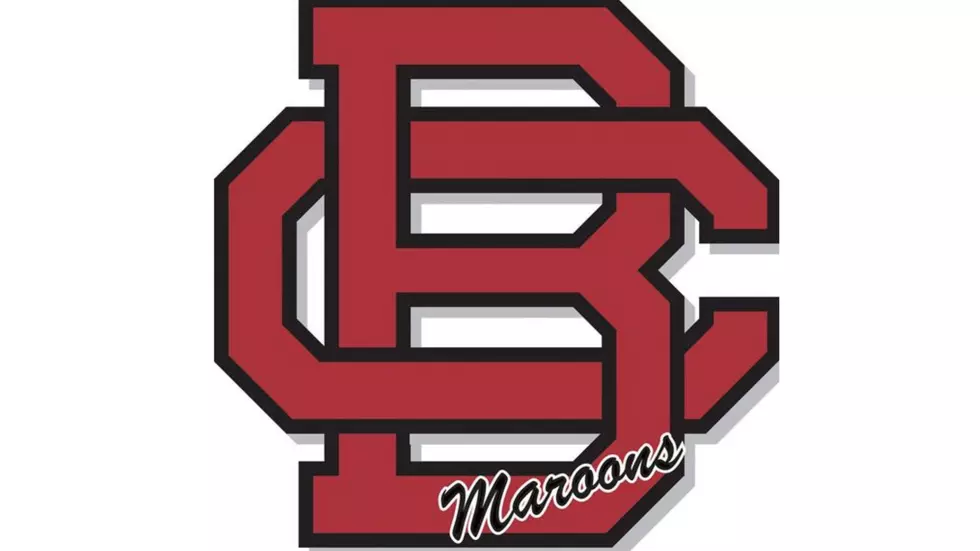 Maroon Boys and Girls back in action on Tuesday
Photo: Facebook/Butte Central Athletics
All of the presents aren't even wrapped for Christmas yet and already we are nearly a third of the way through the high school basketball season.  Granted, we are still several weeks away from tournament time, but the Butte Central Maroons boys and girls teams will compete in their third conference games in as many outings when they take on the Corvallis Blue Devils Tuesday evening.  The girls will be at home and the boys will be on the road.
Maroon Girls look for first win.
Under first-year coach Quinn Carter, the Maroons have started the season at 0-4 with losses against Fergus and Bigfork in the Frenchtown tipoff tournament as well as losses on the road to East Helena and Dillon.  The Maroons are led by super-scorer Brooke Badovinac who is back for her senior season after breaking Butte's all-time basketball scoring mark last season.  Corvallis enters the game also at 0-4 with losses to Columbia Falls, Polson, Whitefish and Dillon.  Their one common opponent is the Dillon Beavers who beat the Maroons 59-26 and the Blue Devils 64-21.  The teams will play at 7:15 Tuesday and this game will be the home opener for the Maroons.
Boys look to keep rolling
After a split with Lewistown and Bigfork in the Frenchtown tipoff, the BC boys have been wreaking havoc on the two teams they have faced.  The Maroons dismantled East Helena 72-27 on Thursday and jumped out to a 13-0 lead in a 46-32 road win over the Dillon Beavers last Saturday afternoon.  Their key has been controlling the offensive glass and creating turnovers along with good shot selection and, of course, Dougie Peoples.  The senior guard comes into Tuesday's game averaging over 22 points per game.  The Corvallis Blue Devils enter the contest at 2-2 with wins over Columbia Falls and Whitefish and losses to Polson and Dillon.  The Beavers beat the Blue Devils 68-43.  The Maroons  and Blue Devils tipoff at 7:15 Tuesday at "The Inferno" in Corvallis, MT.
Oredigger All Conference
Montana Tech Football All-Conference list
Know Your Butte History: Standing Mine Headframes
Dozens of mine headframes used to dot the Butte hill but most have since been torn down or swallowed by the Pit. Here are the ones that still tower proudly over our town.
Butte locations seen in the 1923 trailer
The Butte locations spotted in the new 1923 trailer
More From 92.5 KAAR Country