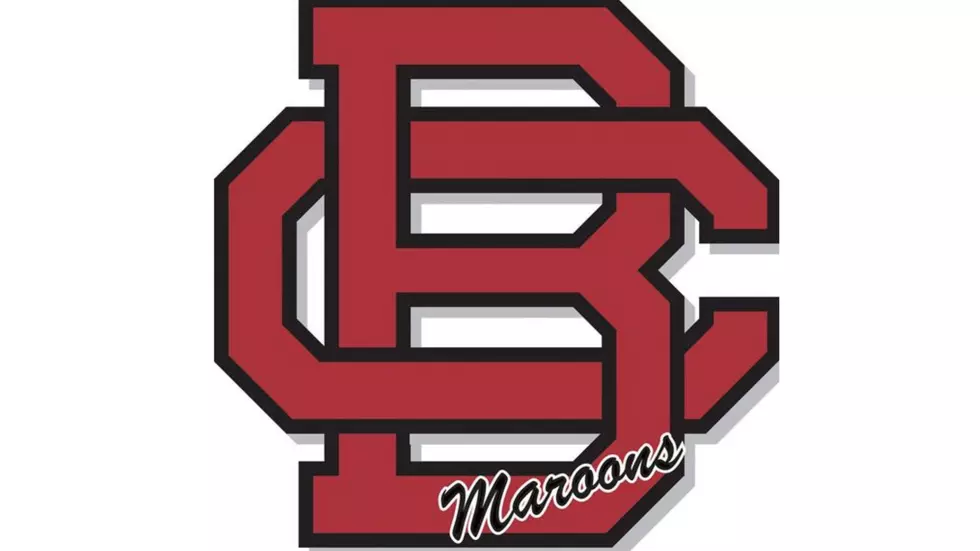 Butte Central activities are listed for upcoming week
Photo: Facebook/Butte Central Athletics
The Butte Central activities department has released their schedule of activities for the upcoming week.
BOYS BASKETBALL
Sub-varsity play dominates the early part of the week as the frosh team will take on Dillon today (Monday) at 4:30pm at the Maroon Activities Center and the JV squad will mix it up with Jefferson High tomorrow at 4:15 also at the MAC.  The full program will be on the road Thursday against East Helena with the frosh at 4:15, the JVs at 5:45 and the varsity game at 7:15.  The boys will return home on Saturday to face Corvallis.  The frosh tip off at 1pm, the JVs at 2:30pm and the varsity game will be at 4pm.
GIRLS BASKETBALL
The BC frosh girls team will play tonight (Monday) at 6pm following the boys frosh game at the Maroon Activities Center and the JV squad will take on the Jefferson JVs tomorrow at 4:15.  On Thursday the girls will host the East Helena Vigilantes with the frosh game at 4:15, the JVs at 5:45 and the varsity game scheduled for 7:15.  On Saturday the girls will be in Corvallis with the JV game at 2:30pm and the varsity game at 4pm.
SPEECH & DEBATE
Best of luck to Coach Kevin Edgar and his clan as they head to the State Speech & Debate Meet this weekend in Sidney with competition starting Friday at 8am.
WRESTLING
The Maroons will be holding the Butte Central Mixer this Friday starting at 5pm at the MAC with matches against East Helena and Dillon.
For further information, please contact the Butte Central Activities Department at (406)782-8084
Butte's Ghost Signs Part 1
Uptown Butte was once one of the largest urban centers in the Northwest and the bustling heart of a thriving Mining City. Here is the first in a series of some of the ghost signs you can see Uptown that have survived through the decades.
Know Your Butte History: Standing Mine Headframes
Dozens of mine headframes used to dot the Butte hill but most have since been torn down or swallowed by the Pit. Here are the ones that still tower proudly over our town.
More From 92.5 KAAR Country