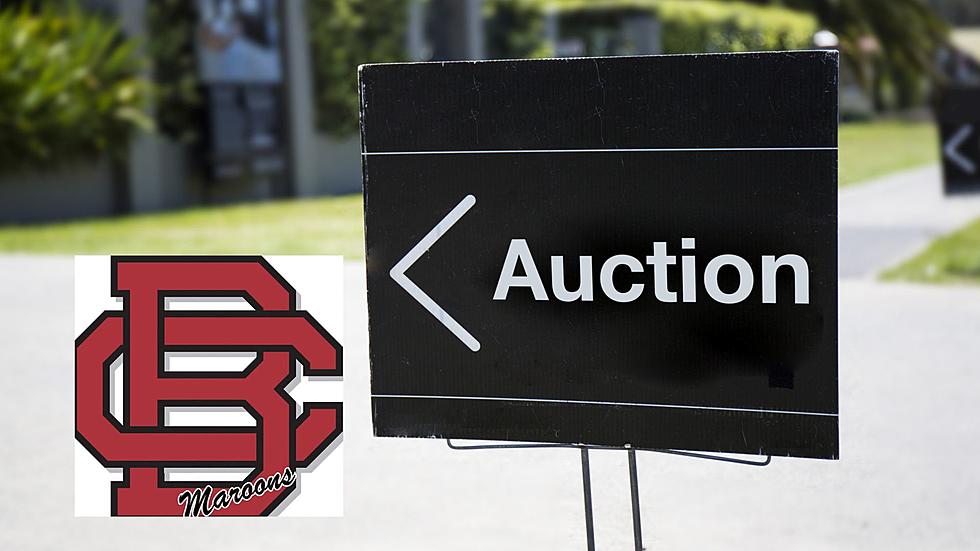 Friday's Butte Central Spring Auction bringing many items in all price ranges
Photo: Townsquare Labs/Butte Central Education Foundation
Final preparations are being put on this Friday's Butte Central Spring Auction and we're getting our first look at some of the incredible items, packages and services that will be presented in both the live and silent auctions.  Some of the packages are really unique and one in particular is almost unattainable.
How about dinner at the Ranch at Rock Creek?  You can't even get into the place without an exclusive membership, but they've managed to pull a couple of strings on this one.

Needless to say, this is one of the high-ticket items you're going to find in the live auction.  And there are a lot of getaway packages on the auction block.  Here's another one.
There's also a backyard barbecue party on the auction block this year and it's big enough to invite the whole neighborhood.  25-30 will be fed.  They will also enjoy "Bishop's Beer" provided by the Bishop himself with live entertainment from the talented C.D. Holter.  (To be fair, basketball fans will know C.D. by his other moniker, "Kyle's Dad".)
This auction is going to have it all. How about fine local art from the incredible Josie Trudgeon?
A high-resolution orthomosaic image of your land?  They've got you covered there as well.
And there are plenty of smaller items as well. Take a look at this basket from St. James Healthcare.
An oil change from Butte Auto?  Check.
Plus, your ticket will get you a delicious buffet-style dinner.  Funds from the auction will benefit virtually every facet of Catholic education in Butte from kindergarten through 12th grade.  This is the biggest fundraiser of the year for Butte Central and they would love to see you at the Spring Auction this Friday.  The doors open at 5:30 at the Maroon Activities Center.
Unspoken Montana Rules
Unspoken Rules of Montana
How Not to Be an A--hole at Concerts
LOOK: Biggest underdog victories in March Madness
Every spring, legions of sports fans turn their attention to college basketball when
March Madness
takes the national spotlight. Using aggregated Associated Press data, BestOdds has come up with 10 of the biggest—and most unlikely—underdog wins in March Madness history.
More From 92.5 KAAR Country