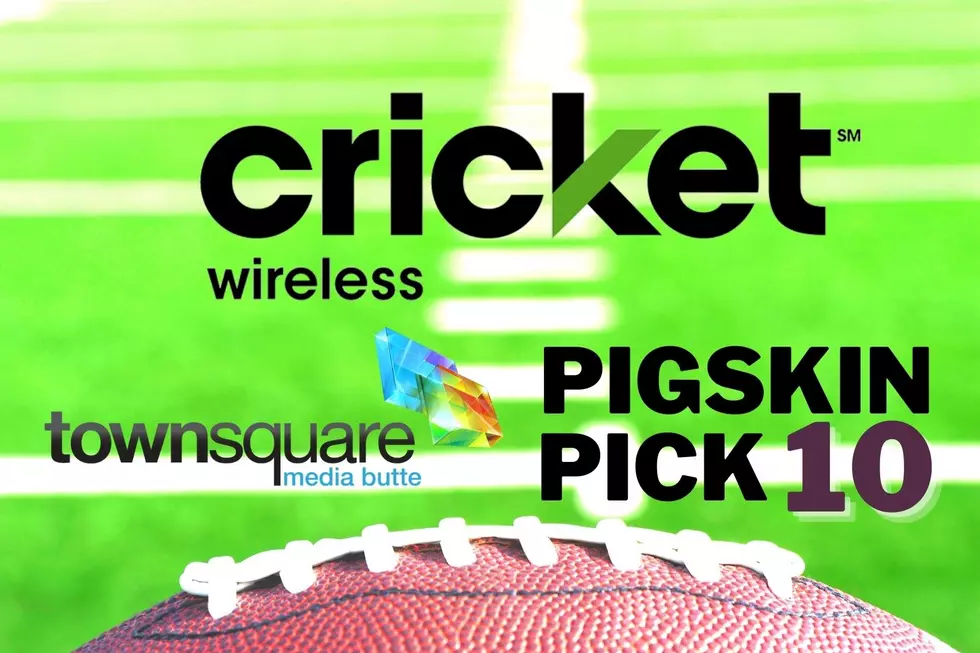 Pigskin week 7- Cricket Wireless
We have officially reached Halftime of the Pigskin Pick 10!
We have six weeks done, with six weeks remaining. This will be your last chance to win tickets to see Cody Johnson via the Pigskin Pick 10, so put your thinking caps on!
We will start with a pair of significant games for the state of Montana and for the FCS. The Cats are hosting the Wildcats in Bozeman Saturday, 1pm, and the Griz will be on the road to Sacramento to take on the Hornets. Huge games for the Big Sky conference, and the FCS Top 25.
We have one game that pits top 10 FBS programs in UCLA at Oregon.
Our last two games we will put the focus on guys from Montana and with Montana ties. We have the Huskies of UW, with Coach Morrell, Coach Brautigam, and Jerret McElwain, on the road at Cal. Then off to Mount Pleasant for Central Michigan, led by Coach Jim McElwain hosting Bowing Green.
The NFL games have three teams entering the week as 7 point favorites. Ravens, Chargers, and Dolphins (is this 1972??), the Packers somehow are still 5 point favorites at Washington, and as of today the Broncos are being thrown the, "well, you are at home" bone of 3 points. So, good luck and may the force be with you.
Copy and paste your winners into the form below! Let's do this!
#6 Weber State @ #3 Montana State
#7 Montana @ #2 Sac State
#9 UCLA @ #10 Oregon
Washington @ California
Bowling Green @ Central Michigan
Packers @ Commanders
Browns @ Ravens
Jets @ Broncos
Seahawks @ Chargers
Steelers @ Dolphins _____________ total final score (for the tiebreaker.)
More From 92.5 KAAR Country