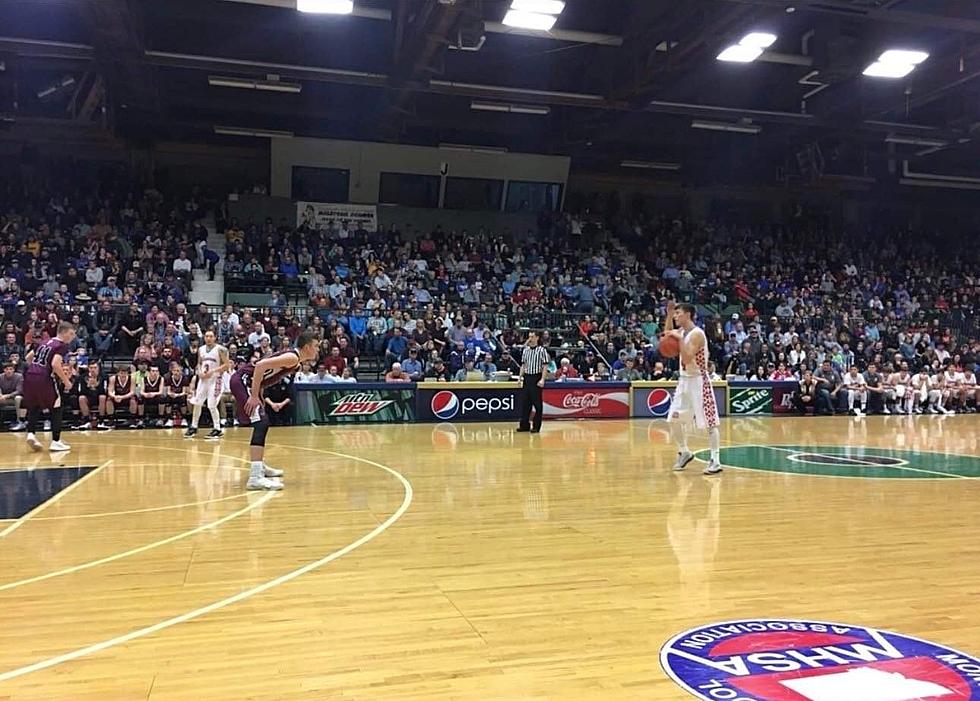 If you're a basketball fan, it doesn't get any better than this week in Butte.
2018 State Championship- Photo courtesy of Carly Danhof-Bellach
Basketball fans will have some of the best basketball in our region at our very fingertips this week.  Almost all week long.  How can you not be excited about this?
The Montana Tech Orediggers have simply been on a mission all season long and currently sit at 26-4 after winning the Frontier Conference Tournament.  Although their work is far from over, they have been awarded home court for their first-round NAIA tournament game against Westmont College Tuesday night at 7pm and will be the second half of a doubleheader after Eastern Oregon takes on Thomas Moore at 5pm.  Games will be played at Kelvin Sampson Court at the HPER.  Eastern Oregon is led by the dynamic Philip Malatare of Arlee who has quite a history with the Orediggers Caleb Bellach.  Wednesday night the winners of the first round meet for the right to advance to the tournament's final site in Kansas City.  And that's just early in the week.
Thursday the Butte Civic Center will be the site of the 2023 State AA Boys and Girls Basketball Tournament and Butte has a dog in the fight.  The Butte High Boys, after dropping their first round game in the Western AA Divsional tournament came roaring back with three-straight impressive wins to take third place and will face the Bozeman Hawks in the first round Thursday afternoon with a start time scheduled for 3:30pm.  Tickets are available at the Butte Civic Center box office.  Here are the brackets:
5 School Lunch menu items from the 70s and 80s we wish we could find as adults
Some unique rentals around Butte Montana
a look at some of the more interesting rentals in and around Butte Montana
Know Your Butte History: Standing Mine Headframes
Dozens of mine headframes used to dot the Butte hill but most have since been torn down or swallowed by the Pit. Here are the ones that still tower proudly over our town.