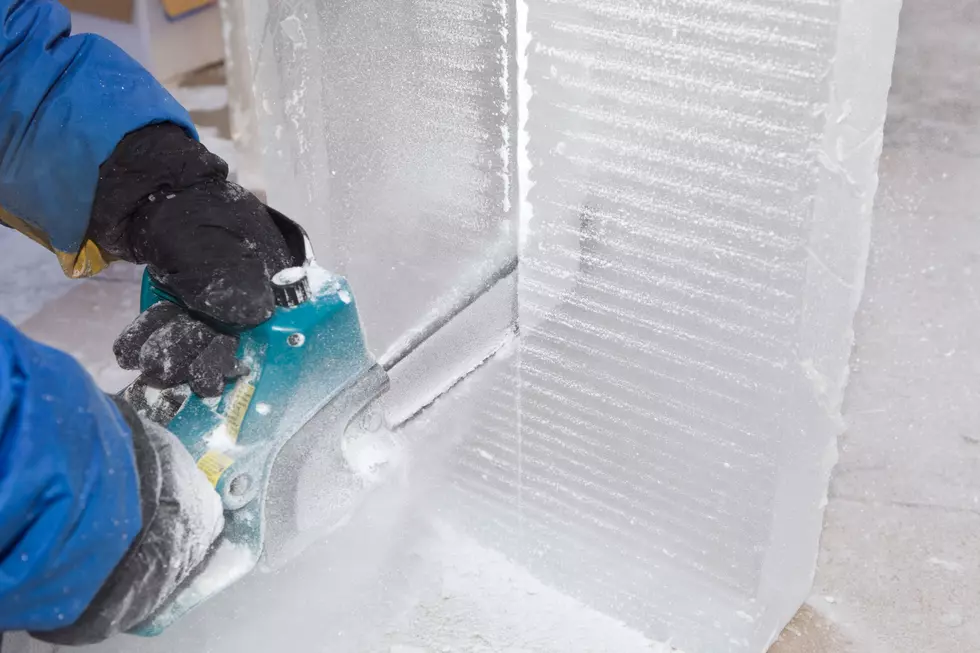 Ice Carving Contest set for December 10 in Uptown Butte
Photo: BanksPhotos/Towsquare Photo Lab
Well, just as the last pumpkin seeds are being swept from our front porches, the first real cold snap of the season has set in and just as quickly we are approaching the annual Ice Carving contest coming December 10 to various storefronts in Historic Uptown Butte.  This is always a popular pre-Christmas event and historically has produced some incredible works of art, albeit temporarily.
Like Carving Wood
One of the event's organizers, Corey Gransberry, describes ice carving as "similar to wood carving". Gransberry is in charge of rounding up contestants for this year's contest.  Would-be ice carvers would be wise to heed any and all advice Gransberry has to give as he is a past winner and one of the most talented graphic artists you will find.  However, you do not have to match Gransberry's incredible level of skill to participate.  There will be different classifications ranging from novice to expert. so all who are interested are encouraged to enter.  However, time is of the essence as participants will need to be matched with a business sponsor for inclusion in this year's competitions.  Don't worry, though.  They're not going to make you hit the streets.  To be matched up with a block of ice, just contact Gransberry at coreygrans@gmail.com or call 529-4795 for details.
Non Carvers Welcome
If you can't carve but would like to see these artists in action, the public will be allowed to watch from a distance.  Stop by uptown stores and restaurants for the best views as the contest will run from 9am until 3pm.
More From 92.5 KAAR Country