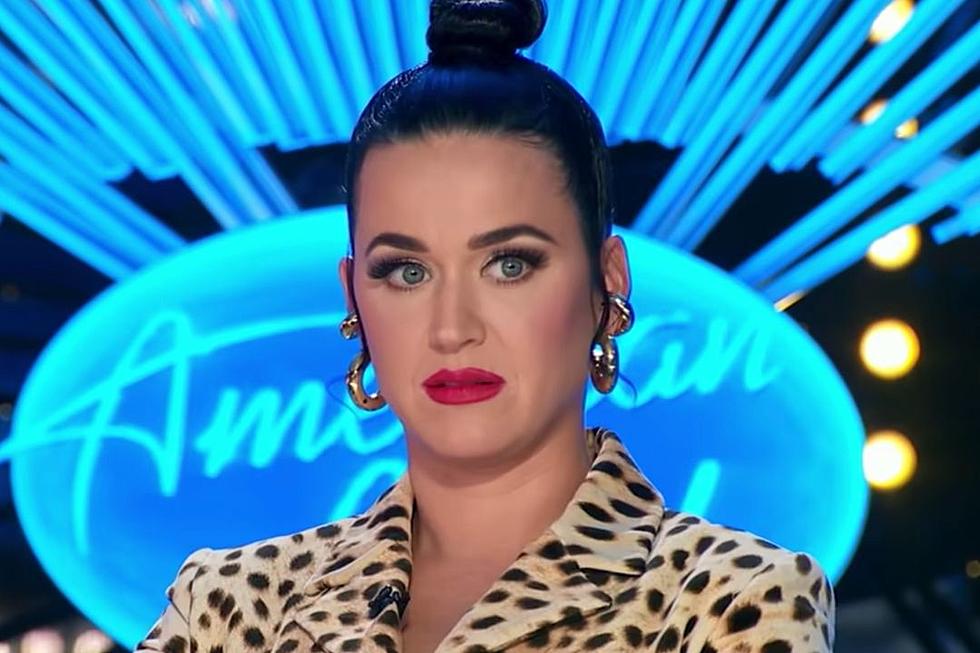 Does Katy Perry Want to Quit 'American Idol'? Pop Star Allegedly Frustrated by 'Nasty' Editing
YouTube
Is Katy Perry ready to leave American Idol?
According to an unconfirmed source, Perry might be ready to throw in the towel on her six-year run on the long-running singing competition after being portrayed as the "nasty judge."
The pop star is allegedly upset by the "nasty" editing she received this season and believes the producers "threw her under the bus," according to the Daily Mail.
"She feels like her comments could have been removed. Katy became aware of the harsh criticism. Getting booed really upset her. She was trying to stay in her lane, do her job, and go home," a source told the tabloid.
Perry has indeed been painted as a tough judge this season, even getting booed by fans for her criticism of the artists on the show.
"She went into it thinking she was going to foster young talent. For her good intentions to be misinterpreted, it was not what she wanted. She has accomplished so much in her career and is now being looked at as a nasty reality show judge," the source continued.
READ MORE: Why Katy Perry Was Booed on 'American Idol'
The source also claims Perry believes that her time as a judge is affecting her overall artistic legacy.
"[Katy's decision to quit] is not a money thing. For her, it is starting to be more of a legacy issue. She does not want her career defined by a talent competition show where she isn't even performing. Katy's wanted out for some time now, but this season was way too much for her to handle," the source alleged.
Perry faced backlash at the beginning of the season for "mom-shaming" a 25-year-old mother of three who competed on the show.
"If Katy lays on the table, I think I'm going to pass out," Sara Beth Liebe joked during her audition, referring to hopefully impressing the star with her audition.
"Honey, you've been laying on the table too much," Perry quipped, referring to Liebe's number of children.
"It was embarrassing to have that on TV," Liebe later said, calling the comment "hurtful" and "lame."
Perry has also been compared to America's Next Top Model host Tyra Banks for her dramatic eliminations.
Stars Who Got Their Start on Reality TV