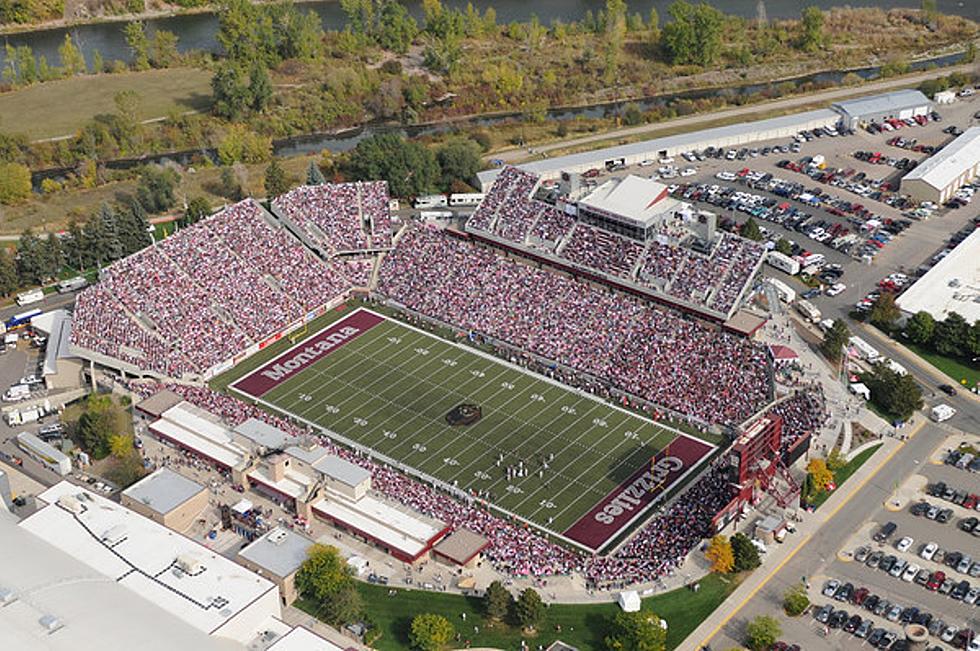 At Last! All Montana Grizzly Football Kickoff Times Announced
Image courtesy of U of Montana Sports Information
And now, we can finalize all the prep and planning on those Saturdays that consume the lives of Griz fans everywhere!
University of Montana Sports Information Director Eric Taber tells us that today (Thursday), start times for all Montana Grizzly football games, home and away, have been announced. While we've known several of them for quite some time, we now have all 11 regular season games on the books. Personally, a home game on a November night is not one of my favorites, but we take what the emperors of scheduling give us.
The Griz will play a total of six night games in 2023, with the home game against Sacramento State on November 4 set to be played under the lights at Washington-Grizzly Stadium at 6:00 p.m. The non-conference home game against Ferris State on Sept. 16 is also set to kickoff at 6:00 p.m.
On the road, Montana will play at night against Utah Tech in St. George, Utah, on Sept. 9 at 7:00 p.m., at UC Davis on October 7 at 5:00 p.m. Mountain Time), at Idaho on October 14 at 8:30 p.m. Mountain Time, and at Portland State on November 11 at 8:00 p.m. Mountain Time.
The Griz will open the season against Butler on September 2 at noon in Missoula. Kickoff is set for 2:00 p.m. Mountain Time at Northern Arizona on Sept. 23 and also 2:00 p.m. at home against Idaho State on September 30. UM's home game against Northern Colorado is set for 1:00 p.m. on October 28. And the 122nd edition of the Brawl of the Wild against Montana State is set for noon on November 18 in Missoula.
In addition to season ticket packages still available, there are a couple of 3-game mini-pack plans, one of which includes the Griz/Cat game. If interested, you should check out this page of Griztix soon.
2023 Montana Football Schedule – All Times Posted Are Mountain
9/2  Butler, 12:00 p.m. (Home)
9/9   at Utah Tech, 7:00 p.m.
9/16   Ferris State, 6:00 p.m. (Home)
9/23  at Northern Arizona,  2:00 p.m.
9/30  Idaho State (Homecoming), 2:00 p.m. (Home)
10/7  at UC Davis, 5:00 p.m.
10/14  at Idaho, 8:30 p.m.
10/21  BYE WEEK
10/28  Northern Colorado, 1:00 p.m. (Home)
11/4  Sacramento State, 6:00 p.m. (Home)
11/11  at Portland State, 8:00 p.m.
11/18  Montana State, 12:00 p.m. (Home)
Best Patios and Decks in Missoula For Chilling, Vibing, and People Watching
Looking for a place to enjoy a beverage and a nibble while enjoying a little sun and people-watching? Here are Missoula's best patios and decks.
LOOK: Highest-paying jobs in Missoula
Stacker
compiled the highest paying jobs in Missoula, MT using data from the U.S. Bureau of Labor Statistics.